Preview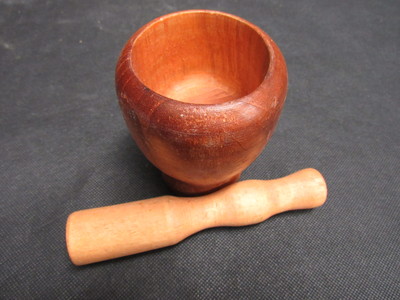 Title
Creative Commons License


This work is licensed under a Creative Commons Attribution-Noncommercial 4.0 License
Description
This is a wooden mortar and pestle set that could be used to crush and grind down substances into a fine powder. Both pieces are made from wood yet appear to be of different types.
Dimensions
9.4 X 7.8, 15.1 X 2.9
Dimensions Notes
Measurements are in the following order: Mortar, Pestle. All measurements were taken in centimeters. Measurements are listed as "length by width by height" or "height by diameter" unless otherwise noted.
Recommended Citation
The Barbara H. Hagan School of Nursing: Historical Collection. (2018). "Mortar and Pestle - 1" [Photograph]. Retrieved from https://digitalcommons.molloy.edu/nur_hagan/978