Preview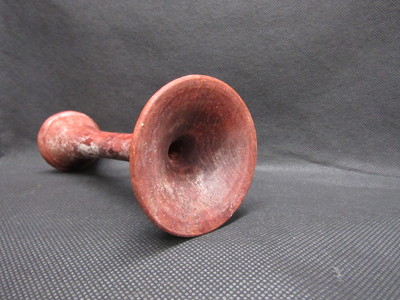 Title
Creative Commons License


This work is licensed under a Creative Commons Attribution-Noncommercial 4.0 License
Description
Invented in 1816 by French doctor René Laënnec, the stethoscope was used to examine a patient whose heart could not be heard by pressing the doctor's ear to the patient's chest.
This stethoscope is a trumpet-shaped wooden tube that magnifies the sound of the patient's heart beat.
Item Type
medical instrument
Dimensions Notes
All measurements were taken in centimeters. Measurements are listed as "length by width by height" or "height by diameter" unless otherwise noted.
Recommended Citation
The Barbara H. Hagan School of Nursing: Historical Collection. (2017). "Wooden Stethoscope - 1" [Photograph]. Retrieved from https://digitalcommons.molloy.edu/nur_hagan/25