Preview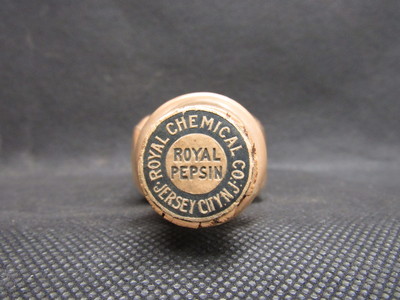 Description
These bottles housed medicine that was used as laxatives.
Cascara Evacuant; produced by Parke, Davis & Company located in Detroit Michigan.
A Sample of Royal Pepsin Comp. with labeled cork; produced by the Royal Chemical Company located in Jersey City New Jersey.
Item Type
medical equipment
Dimensions
12.1 x 4.8, 4.3 x 2.8 x 10.5
Dimensions Notes
Bottle measurements are from left to right. All measurements were taken in centimeters. Measurements are listed as "length by width by height" or "height by diameter" unless otherwise noted.
Creative Commons License

This work is licensed under a Creative Commons Attribution-Noncommercial 4.0 License
Recommended Citation
The Barbara H. Hagan School of Nursing: Historical Collection. (2017). "Bottles: Laxative Medicine - 1" [Photograph]. Retrieved from https://digitalcommons.molloy.edu/nur_hagan/178