Preview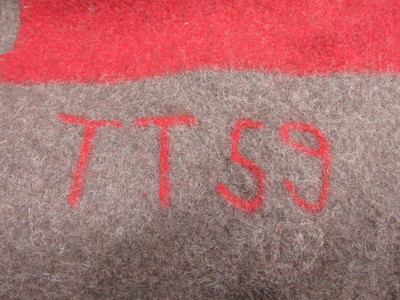 Creative Commons License


This work is licensed under a Creative Commons Attribution-Noncommercial 4.0 License
Description
This Swiss army blanket was issued to troops in an effort to keep warm. Made from wool the blanket features two red stripes, one of which has the white cross of Switzerland.
Additionally, the Blanket has the following markings: "TT 59." The "TT" are initials for who made the blanket and the "59" stands for the year in which the blanket was produced in this case 1959.
Dimensions Notes
All measurements were taken in centimeters. Measurements are listed as "length by width by height" or "height by diameter" unless otherwise noted.
Recommended Citation
The Barbara H. Hagan School of Nursing: Historical Collection. (2017). "Swiss Army Wool Blanket - 3" [Photograph]. Retrieved from https://digitalcommons.molloy.edu/nur_hagan/109