Preview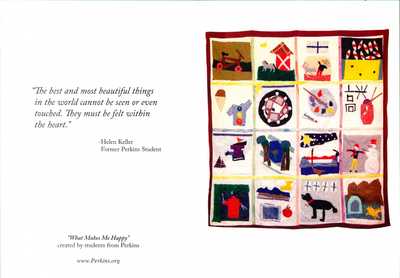 Creative Commons License


This work is licensed under a Creative Commons Attribution-Noncommercial 4.0 License
Description
This is the donation letter for the five books dated from 1897 - 1899. The letter consists of a card produced by www.Perkins.org and featuring a photo of "What Makes Me Happy" on the cover and a quote from Helen Keller on the back. Inside the card is written a short handwritten note and a longer full page note as well. Both are addressed to Mary Scanio and from Loretta H. Ohadovic. In the long note, Loretta H. Ohadovic a Molloy College School of Nursing 1964 alumni, explains that she was given the books by a friend and that they all once belonged to a Mrs. Willcox of Pine Island NY.
To view the books associated with this donation letter please click on the link below.
Dimensions
11.5 X 15.9, 21.6 X 27.8
Dimensions Notes
Measurements are in following order: card, note. All measurements were taken in centimeters. Measurements are listed as "length by width by height" or "height by diameter" unless otherwise noted.
Recommended Citation
The Barbara H. Hagan School of Nursing: Historical Collection. (2018). "Books 1897 - 1899: Donation Letter" [Photograph]. Retrieved from https://digitalcommons.molloy.edu/nur_hagan/1071